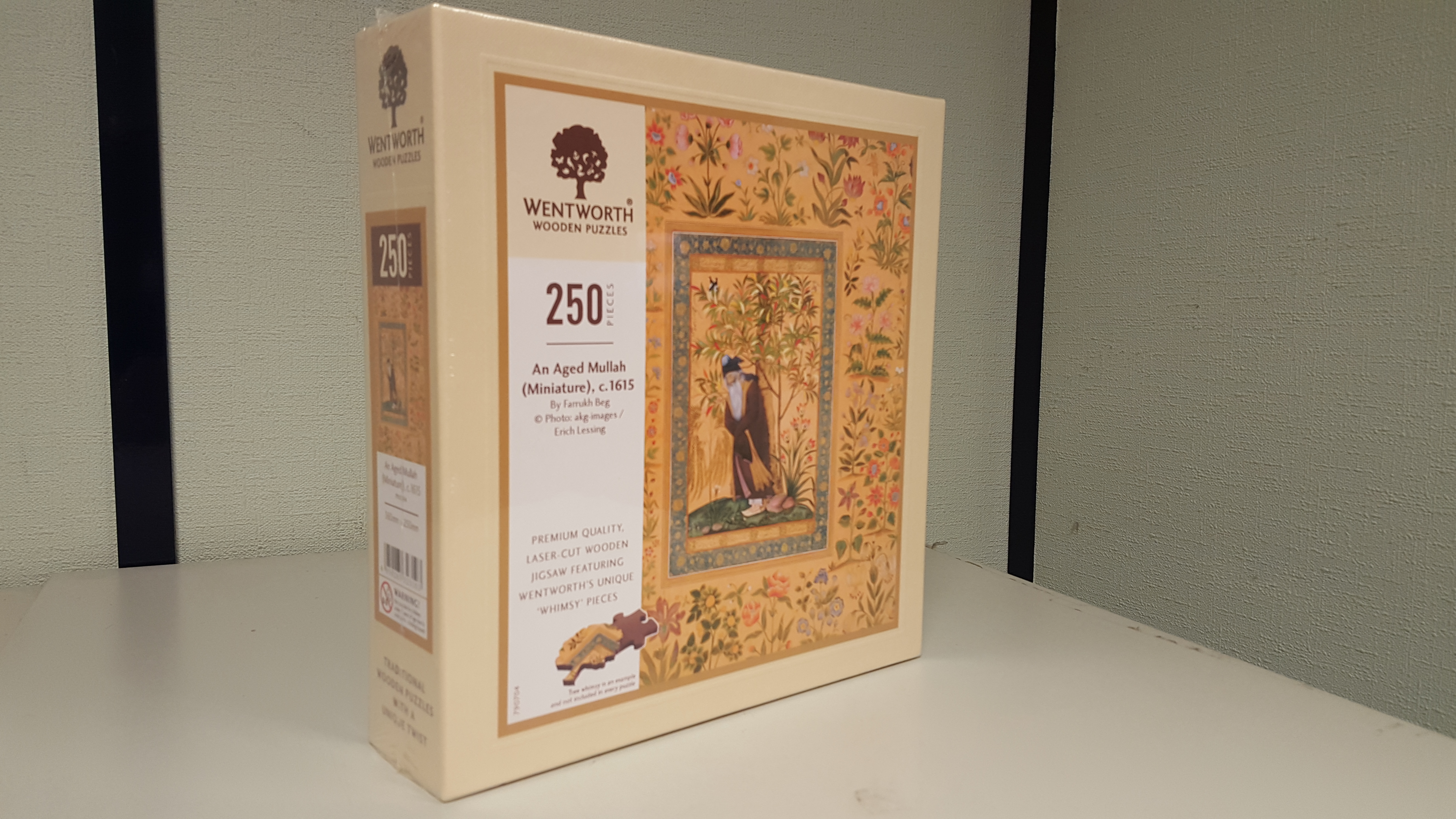 The Wentworth Wooden Jigsaw Company has been producing unique and intricately crafted wooden jigsaw puzzles from their factory in the heart of the Wiltshire countryside since 1994.
The jigsaw manufacturing process has undergone some major changes moving from traditional wet gluing to new direct print to board with a skilled team using state-of-the-art digital printing and computer-controlled lasers to produce over 150,000 puzzles every year. 
Wentworth also wanted to improve the box photograph so to be able to print all the designs in the correct quantities so considered on-demand digital label printing to automate that as well.

With help from digital label print machine experts KTEC GROUP Labels-U-Print ®, various digital label printers were tested for suitability.  It was important to find a label printer that had durability and resilience to sunlight for long life and that produced the correct colours exactly matching the original artwork used for the main jigsaw.  
Some label printers used dye ink that was good on print speed and colours but not good for long life. 
The printer that met all the requirements was the Neuralabel 300x with its pigment ink.  The machine is manufactured by HP the same manufacturer as their large print-to-board machine so considered an advantage for support.   KTEC provided pre-cut label on rolls in a semi-gloss label material but soon moved to a matt material the extra durable ink pigment ink able to dry  faster and the overall look perfect for requirements.  For economics and ease of use and perhaps further automation possibilities the label printer prints continuously taking labels that have been 'kiss-cut' into a roll of self adhesive label material , the kiss cut allowing for bleed over edge so when removed the labels are full colour with border.  So the printer is fed from a roll and a suitable motorised roll UNwinder was provided.
In practice the separate UNwinder and printer proved to be a problem to keep aligned so a purpose made UNwinder with built in printer support frame was introduced.  This also had a roll REwinder but in practice Wentworth found it easier for now to work without the REwinder fitted as it was necessary to produce most of the designs as short runs, quite a varied output of designs is required to match and fulfil the variety of customer orders.
Indeed Wentworth can give the jigsaws that extra, individual touch with a 'personalised puzzle service' where customers can transform photos, paintings or drawings into custom-made jigsaws ideal gifts for birthdays, anniversaries and special occasions.
There is a growing number of Wentworth Puzzle enthusiasts around the world.
To view and purchase your puzzles visit www.wentworthpuzzles.com
or call from Worldwide on +44 (0) 203 810 4552
For advice on digital label printers visit www.labels-u-print.com
or call from Worldwide on +44 (0) 1527 529713