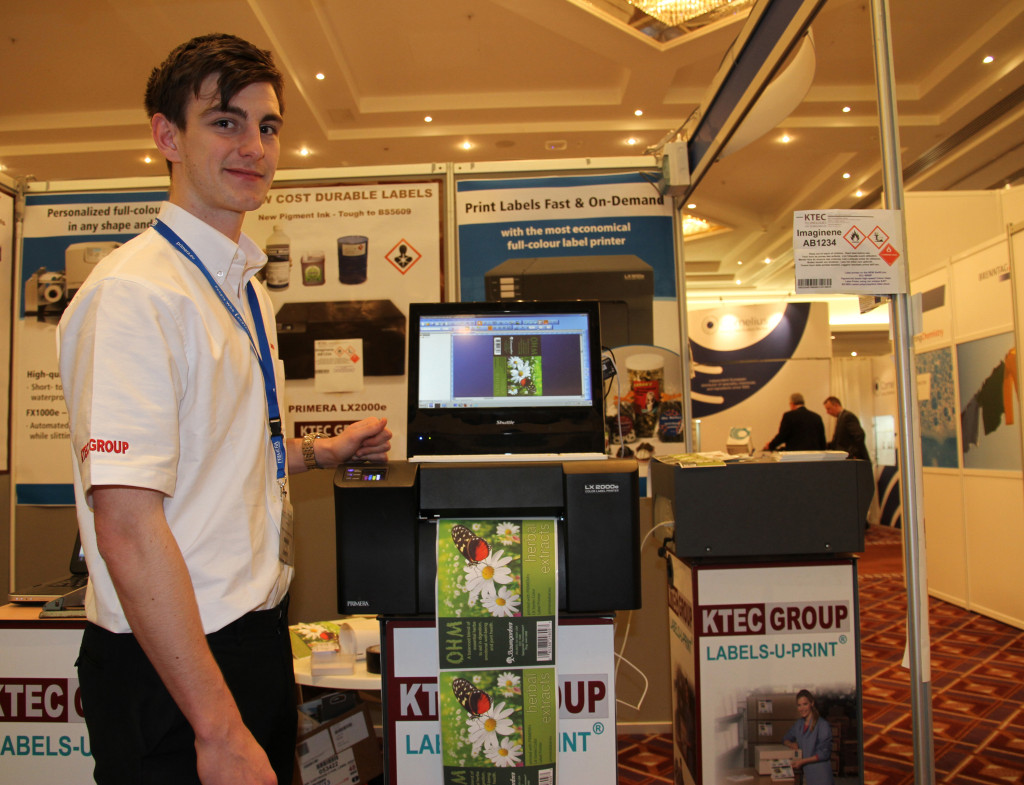 The LX1000e has been eagerly awaited and is the latest full colour label roll printer from the famous PRIMERA stable.
The LX1000e follows in the footsteps of the best selling LX2000e but at a reduced price. There is no wireless or network and no cutter but the machine provides the same durable printed labels at a lower price using the simple USB cable connection to your Windows PC or Mac
With the capability to print any size full colour labels up to 8 inches wide on a roll, the LX1000e has new pigment ink printing labels with extra durability against sunlight and better resisting attack from moisture, chemicals and solvents.  When combined with SJet © our matt white polypropylene self-adhesive label media printed labels withstand outdoor use, even extended testing by marine submersion to satisfy the extreme durability requirements of GHS /CLP/ BS5609 chemical labelling and international shipping requirements. Most will use our popular AJet gloss white ink paper, BJet matt white ink paper or the HJet satin pp or YJet Gloss pp as needed for best effect.  We stock a large range of label media types so ask us whats best for your application and for print samples.  
WATCH VIDEO - CHEMICAL RESISTANT / OUTDOOR LABELS
VISIT THE STORE FOR LX1000e PRINTERS AND INKS
VISIT THE STORE FOR COMPATIBLE LABELS ROLLS NEXT DAY DELIVERY
Cant find your size? we have over 5000 cutters call us for a quotation.
Send in your artwork for free samples and cost per print idea.
Contact Sales 0044 1527 529713
CLICK HERE << to send us a question or enquiry