Wilkin & Sons (Tiptree) Jams and Preserves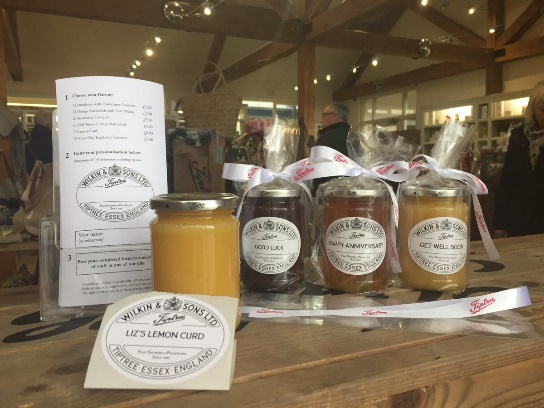 Wilkin & Sons (Tiptree) Jams and Preserves spoke to KTEC Group in early 2017 about wanting to personalise their labels for some of their home made items. With their ever growing product line of jams, curds, fruit juices, jellies and puddings (the list does carry on) they saw an opportunity to do something different and personalise their jars.   Personalising items is a very popular and growing market, Wilkin & Sons do the personalisation of their items both online and in store.
After a meeting with the KTEC sales team the Primera LX500ec was suggested as it it's a compact size simple to use, just what was needed.  The LX500e(c) is fitted with an automatic guillotine (c)utter so each personalised label can be auto-cut and applied to the jar there and then or taken by the customer.  But it also had to give a high quality print, the LX500ec print is 4800dpi the highest photo quality print in its class.  Sample labels were provided and the choice was made, the Primera LX500ec was delivered and delivers the results.
Wilkin & Sons now benefit from a personalised labelling facility adding a range of fruit gin liqueurs that can be personalised made with the fruits grown on the Tiptree farm, the gin is from their friends over at Hayman's.   Having the Primera LX500ec on-site is also a key to new business, customers can have their items personalised whilst they wait, an extremely popular way to order for the busy population.
Did it meet their expectations?  I think so as they have already purchased more!
Please visit Wilkin & Sons at – www.tiptree.com or follow them on twitter https://twitter.com/tiptree – delivery is only £4.95 for small orders!
For more information on the LX500ec and a video please click the link here  https://labels-u-print.com/lx500e/
Call for advice at KTEC GROUP Labels-U-Print ®     01527 529713